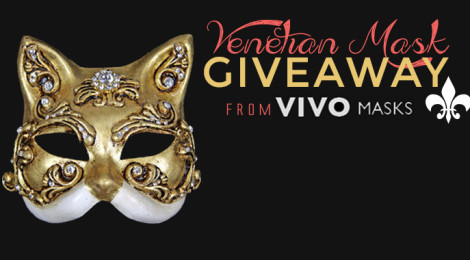 Venetian Mask Giveaway from Vivo Masks!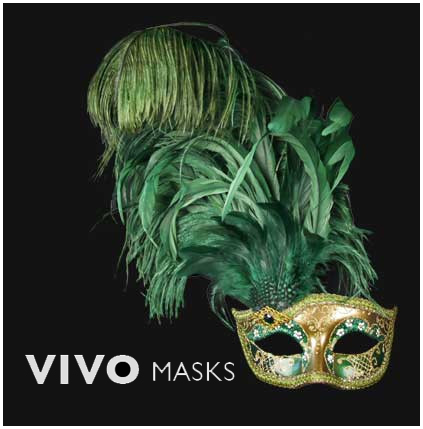 EDIT- OCTOBER 1, 2013: Entries are now final! And the winner is…

Lucky Number 13! That means Lauren Morgan will receive a free venetian mask! 
Thank you all for participating and huge ups to Vivo Masks for their awesome donation.
---
I am so, SO excited to announce a very special giveaway courtesy of the talented folks over at Vivo Masks. They are enabling me to give away a gorgeous handcrafted venetian mask to one of YOU lucky readers!
How to enter:
Leave a comment below with your all-time favorite masked character. Darth Vader? Awesome. V from V for Vendetta? Sweet. You get the picture.
Head over to Vivo Masks on Facebook and give their page a Like!
Make sure to enter an email that you check often when you're leaving a comment- otherwise you won't know if you win!
Yep. It's that easy. The winner will be able to choose his or her own prize from Vivo Masks' collection (up to a $40 value).
Entries will be accepted until September 30th, 2013 at 12pm EST. The winner will be randomly chosen on October 1!
---
About Vivo Masks
Vivo specializes in a wide range of high quality, highly detailed venetian masks, for ladies and gentlemen at every price range. Shopping for a masquerade ball? They've got gorgeous feathered creations that will set your outfit apart. Looking for a cool music festival costume idea that doesn't break your budget? How about a trim, gold decorated, music themed mask? The snug design and ribbon will help keep things tight against your face even when you're dancing up a storm.
A big thank you to Vivo Masks for their generosity!